Switch user:
---
Apr. 2021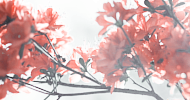 staff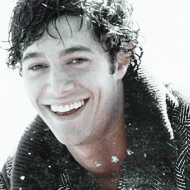 Head Admin Xaria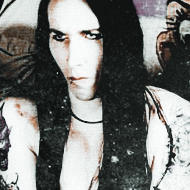 Head Admin Jules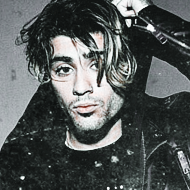 Admin Sky
Who is online?
In total there are
2
users online :: 0 Registered, 0 Hidden and 2 Guests
None
Most users ever online was
25
on Wed Aug 23, 2017 12:06 am
Credits
Site skin & graphics by Xaria. The Harry Potter franchise belongs to J.K. Rowling. All original characters belong to the respective user that made them along with their posts. No copyright infringement intended.
Apex was hanging from the ceiling of his cell, his hood enveloping his head. He tapped his fingers along each other. The inmate was clearly awake, and pondering. He was like this to attempt to block off outside conversation, but some other folk would try to talk to him sometimes. His fingers patting the opposites tips, the rings on his pointer and middle fingers feeling lighter that usual. Apex heard a noise in his cell, and hastily turned towards it. He could already tell it was either a mouse or rat, however depending on which it was made the taste. The batty person turned back forward again, still hanging upside down. "While a rat and a mouse may share similarities," He mumbled to himself, "there are clear differences." He started twitching his head in a quick manner. "If there are clear differences between men and monsters," He was twitching more, "wouldn't that mean they share similarities as well? If so, which would I be? Which would I desire? What should be my position?" He spoke to himself, getting increasingly louder. Apex stopped himself quickly and looked around at the other cells, listening. He may have been able to see figures, but he couldn't tell who they were. He was pretty sure he knew though, as he had been around them for sometime.
Lorelei had been tossing and turning on what was a horrible excuse for a "bed". She didn't like how one of her many neighbors in the part of the prison had been disturbing her nap. Getting up, she rubbed her eyes and looked toward the man hanging upside down. "Um, can you stop interrupting my nap?" she asked in a soft yet harsh tone. At this point, Lorelei wished she could be back in her previous standings in a nice, comfortable bed away from annoying people.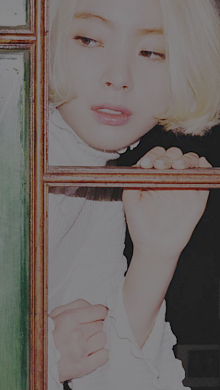 Alias

:
Xaria
Posts

:
5
Blood Status

:
Half-blood
occupation

:
prisoner
Sexual Orientation

:
Bisexual
school

:
unknown
Faction

:
survival
face claim

:
kim joo mi (zuny)
gif 2

:

Criminal

Batts heard a voice from another cage. He listened carefully to the voice, the topic not a concern to him. "By your voice, you are Lorelei Kai, correct?" Apex wasn't a big fan of drama queens, which is why Belle was always one he favored among others. Belle was quick to her points, and avoided making a show out of her troubles. Pessimists never appeal to Apex. "Have you come to accept this? Do you ever feel a great desire to escape, to the point where you'd kill everyone here including the unarmed prisoners, just to be released?" Apex questioned. He had no fear of being killed however, when some try to fight him they end up on the ground in second. He may not have his weapons, but he knew how to handle hand to hand and hand to magic fights. This question was mainly test if feeling no direct desire to leave was natural. If it was natural, she would say yes.
"Yeah... I am the one and only Lorelei in this prison," she responded as she rubbed her eyes. If Lorelei had to be honest, she never really got Apex. To her, he was just some odd guy who seemed to have an unhealthy obsession with talking to bats. "What the hell are you going on about?" Lorelei asked. "Does it really matter when we're all going to rot 6 feet under eventually anyway?"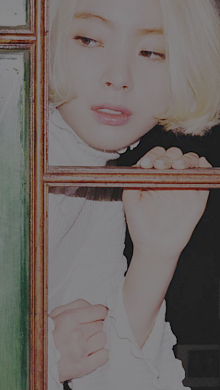 Alias

:
Xaria
Posts

:
5
Blood Status

:
Half-blood
occupation

:
prisoner
Sexual Orientation

:
Bisexual
school

:
unknown
Faction

:
survival
face claim

:
kim joo mi (zuny)
gif 2

:

Criminal

It was a very indirect reply, but it amused Batts. "We all rot six feet under eventually? There's more meaning for YOU there than ME." He emphasized, acknowledging a few things. He felt light pity for this woman. Being a vampire, even defective, made death seem abstract to him. "I offer you some pity, it is your choice to accept it or not." Apex confirmed.
Rolling her eyes, Lorelei shook her head. "You might end up dying at some point anyway when you least expect it, so..." What even was with this guy? "We're both in Azkaban for some reason. Is pity even needed?"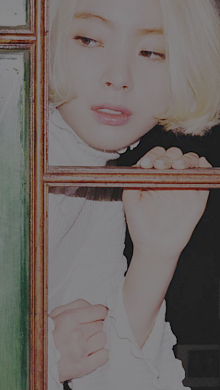 Alias

:
Xaria
Posts

:
5
Blood Status

:
Half-blood
occupation

:
prisoner
Sexual Orientation

:
Bisexual
school

:
unknown
Faction

:
survival
face claim

:
kim joo mi (zuny)
gif 2

:

Criminal

---
Permissions in this forum:
You
cannot
reply to topics in this forum