Switch user:
---
Feb. 2021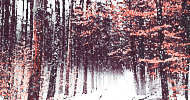 staff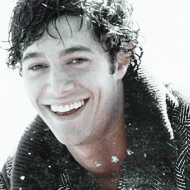 Head Admin Xaria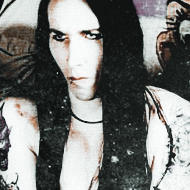 Head Admin Jules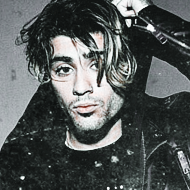 Admin Sky
Who is online?
In total there are
4
users online :: 2 Registered, 0 Hidden and 2 Guests
David Shuter
,
Lakeesha Miller
Most users ever online was
25
on Wed Aug 23, 2017 12:06 am
Credits
Site skin & graphics by Xaria. The Harry Potter franchise belongs to J.K. Rowling. All original characters belong to the respective user that made them along with their posts. No copyright infringement intended.
Page 2 of 2 •

1, 2
First topic message reminder :

David had been able to convince Harry that he could lead the Order in his absence, and organise them to make sure that not only could they prove Harry's innocence, but also out the death eaters and save the ministry. David had a plan.. or more like part of a plan. He could formulate a full one until he knew all the players on the field. That was the purpose of this meeting. To know his team.. to know their strengths, and weakness's, and positions of power so he could use them to the best of his ability.

Harry had told him not only of the Order's secret location of their secret base, but of the location of the list of members, which allowed David to send the invite out to all the members which invited them to this meeting. He expected them to show, but also to have a few wands pulled on him, a lot of hostility, and possibly a few death threats uttered. No one knew him. He was an unknown.. and unknowns were a threat. David was prepared and remained calm.. or as calm as he could be. The fact he was fiddling with his Gryffindor ring gave away his slight nervousness.
Last edited by David Shuter on Mon Jan 08, 2018 4:25 pm; edited 1 time in total

Alias

:
david
Posts

:
17
Blood Status

:
Pureblood
occupation

:
TEMP HEAD of OotP
Sexual Orientation

:
straight
school

:
Hogwarts
Faction

:
Order Of the Phoenix
face claim

:
Kellan lutz
gif 2

:

Creature

---
Yulia had arranged for the order meeting to be a field trip for her students who supported the Order. Because she knew it would be hard to keep track of them if it wasn't. Being the good person that she had been, Yulia had decided that she would let students go ahead once they had arrived at the location. And before she could do anything, she found herself walking through the forest with a group of students behind her. Giving the students a small smile, "Those who have to choose to go at my pace, I am warning you all to be extremely careful. You don't know what roams these woods." she said giving them a small smile.

Entering the Abandoned Cabin, as she was followed by the students who have decided to come. The lady let out a small smile, as she looked around giving the people a small smile. She gave her students the eyes that they were able to find their seats. And she decided that she would take a seat. As she kept an eye on her students, that came along.

Alias

:
Sky
Posts

:
4
Blood Status

:
Pureblood
occupation

:
Headmistress
Sexual Orientation

:
Pansexual
school

:
Koldovstoretz
Faction

:
The Order
face claim

:
Katy Perry
gif 2

:

Head of Koldovstoretz

Iskra had been extremely excited to attend the Order Meeting, and that the headmistress would be willing to provide them transportation. She wanted to be like her father who supported the Order, but his belief had caused him to disappear. She looked around the forest which had creeped her out. Since she was not someone who was really into all those things, and she entered the cabin with the students. Looking around the room which was filled with a lot of people. Walking over to a wall, as she decided that it would be good to go unnoticed. Since she didn't know half the people.

Alias

:
Sky
Posts

:
3
Blood Status

:
Halfblood
occupation

:
Student
Sexual Orientation

:
Bisexual
school

:
Koldovstorez
Faction

:
The Order
face claim

:
Josefine Frida Pettersen
gif 2

:

Mudrost Sixth Year

Logan had managed to get special passage from Professor Zaleski to let him attend the meeting, and he wasn't the only among the students who attended Durmstrang. He knew that it would only get him into a torturous detention, and the kid was not going to risk that even if it killed him. He had entered the cabin, and he knew that he would be one of the few Durmstrang students who would end up showing up to the meeting because most of Durmstrang were either Neutral or Death Eaters. He had then noticed someone being held at wand point and it caused Logan to look confused.
Last edited by Logan Speace on Sat Jan 13, 2018 9:59 pm; edited 1 time in total
5.8 - Third Year Modig - Arrogant Trickster
"You were born an orginal, don't die a copy"

Alias

:
Sky
Posts

:
3
Blood Status

:
Halfblood
occupation

:
Student
Sexual Orientation

:
Homosexual
school

:
Durmstrang
Faction

:
The Order
face claim

:
Lucky Blue Smith
gif 2

:

Modig Third Year

David looked at the man, sizing up the threat he posed. David concluded it was minimal, to him anyways. To the death eaters on the other hand.. this man was useful and David could not afford to lose him. So David said "Oh I assure you, I am a threat.. but not to you, or this Order. All will be revealed in time, I promise you that." He then added a small smirk to show he wasn't made of stone "No amount of auror resources could catch me anyways"

His head then snapped over to Apollo who had his wand raised pointed at Azazel. David did not draw his wand, or run into the fray, instead he said "Enough! Azazel is here at my request. If there is any information said here that I do not feel is safe with him. I will compel him to forget it."

He then spoke up as he deemed enough people had arrived "As some of you have guessed, I was the one who called this meeting. A lot of you may think I am a threat, a spy. I know trust is earned, and I strive to earn that. But I hope my openness will help with that" He gestured to his gryffindor ring and continued "This ring was once worn by Godric Gryffindor himself.. and was passed down through the generations.. until it made its way to me. If there are any history buffs in the room, you would know that the gryffindor line, or at least the known line, ending with the deaths of the Shuter family in 1622. Ernest, Nancy and their son, David. However the son's body was never found." He paused and held his arms open "Well.. you are looking at it. Yes, I am a vampire. I have watched dark lords rise and fall, kings and queens live and die. and I have done NOTHING. Well now.. I am doing something. When I was... human.. I dreamed of continuing my bloodlines work of keeping the peace, destroying dark wizards, and yes, starting drama with the Slytherin bloodline. Well after centuries of self loathing, and blood lust, I am finally doing just that."

He then continued "Now that I have been honest about me, which leaves me wide open to the an episode of 'stake the vampire' This brings me to my plan. I have already spoken to Harry.. its actually quite easy to break into Azkaban when you don't technically have a soul for the Dementors to sense. As you all know, he is more than the leader of this order, he a symbol of hope.. a symbol to rally behind. Well the Death Eaters know this too, which is why they ran his name through the mud. My plan, which he has backed by giving me leadership of this order.. is to clear his name.. break him out of Azkaban the right way, and have him lead the revolt against the Ministry and the Death Eaters. We are stronger than them when we have the wizarding population at our backs."

He paused and looked at everyone in the room, his eyes lingering momentarily on Azazel. "And I need all your help to do this. So any thoughts?"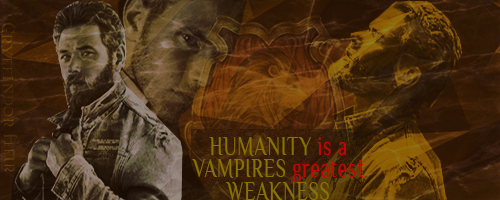 Alias

:
david
Posts

:
17
Blood Status

:
Pureblood
occupation

:
TEMP HEAD of OotP
Sexual Orientation

:
straight
school

:
Hogwarts
Faction

:
Order Of the Phoenix
face claim

:
Kellan lutz
gif 2

:

Creature

He proceeded to just nod at David's response before turning to his wife. "You know how I am regarding punctuality, honeybunches," Harrison replied to her as he began to hold her hand waiting for David to start the meeting. He found himself rather confused at David's statement regarding Azazel, but it did feel quite nice to not be forced to deal with the burden that would have to come for literally taking a known Death Eater to the cabin. Quietly, he closed his eyes and counted to himself to take his mind off of all the hypothetical situations that could involve having to explain such stuff.

Harrison had to prevent himself from getting too ticked off at the rather lengthy monologue he had found himself forced to listen to. At the most, he wanted a background check on David, not his entire life story. Guess he would need to try to smoke with Azazel later if it was possible... Once he heard the end of the plan the temporary leader had come up with, Harrison decided he would have to give his two cents. "Unfortunately, it won't be that easy. Ever read the Daily Prophet recently? I suspect the owners are being paid off to write and publish articles that could very well be propaganda." He summed a briefcase he had kept in the cabin over the years for when he felt as if he needed to do his own research outside of work. Picking up the briefcase, he placed it on the table and opened it before pulling out a newspaper. "Exhibit A: December 26, 2020, the day following Harry's arrest, an article was published highlighting the now-Minister's plans to help reform the Ministry to be what the people want it to be. Isn't it a funny coincidence how those two articles were published around the same time? It's hard to tell how long Death Eater propaganda had been in the Daily Prophet, but I'd say this would be the first serious example had I elected to accept the reality sooner than I did..."

Sighing, he placed the newspaper on the table for the others to try to look at with the various annotations he had made regarding the use of various propaganda techniques. "Unless we attempt to have our own underground source of news such as the radio station back in the Second Wizarding World, it'd be quite difficult to undo whatever brainwashing regular citizens might've encountered... It'll probably also be difficult to take the Ministry back. If they had managed to take over it from under our noses, it's hard to determine what else might under be their control at this point."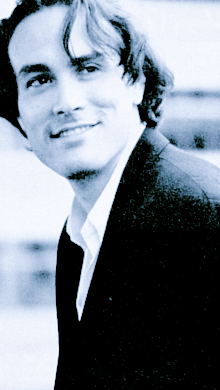 Alias

:
Xaria
Posts

:
27
Blood Status

:
Pureblood
occupation

:
auror
Sexual Orientation

:
Heterosexual
school

:
hogwarts
Faction

:
order of the phoenix
face claim

:
brandon lee
gif 2

:

Auror

Ginny knew that she had been running late because Edith had been keeping her. She disliked that woman with a passion because it seemed the only thing on her mind was money. Sure it didn't seem bad that she was working late because it helped her not think about her husband and children. She didn't have anyone to come home to at the moment, so working late seemed ideal, but tonight she had a meeting that she knew she was supposed to attend. Even though she knew that there wasn't much she could do, because of the founding of the current order, her brother and husband had a part in it.

She had quickly made her way to the cabin and entered it. Hoping that she wouldn't be faced with the accusation of not caring about what her husband had been doing. Even though she probably cared more than most, and she looked around to see if any of her children had managed to make it. Letting out a small sigh, she saw her two sons and she let out a sigh. Knowing that she would come into sight, but it didn't bother her.

Walking up to her two children, "Have I missed much, boys?" she asked in a low tone. Then and noticed that her daughter hadn't been there and it had made her happy since she didn't want her daughter there. "Thank god that Lily isn't here," she said even though from looking around, she noticed Hugo had managed to come.

Alias

:
Sky
Posts

:
2
Blood Status

:
Pureblood
occupation

:
Quidditch Editor
Sexual Orientation

:
Heterosexual
school

:
Hogwarts
Faction

:
The Order
face claim

:
Molly Ringwald
gif 2

:

Adult

Ezra had been watching all the other people enter and it started to get boring. Since the boy wasn't the type who liked to be planted in one location for too long. He knew that it had been the right thing to come because it had been the start of being a good person and despite being a rich pureblood. But he certainly wasn't a purist, the only one who closest to a purist had been their mother who he swore had been a supporter of the DE. After the guy who was supposed to be in charge of this meeting began talking it instantly left Ezra bored who disliked long speeches.

He exchanged glances with his older sister, and the fourth year, could not help, but be confused. Ezra didn't have any ties, once the guy got into how he was wearing a ring worn by Godric Gryffindor himself, but it didn't phase Ezra. The guy was in Hufflepuff and was probably one of the saddest Hufflepuffs around. The Hufflepuff didn't think that founders still existed, because from what he knew the last heir died with Tom Riddle. But he had a feeling that was wrong.

"Vampires exist in this part of the world?" he asked himself, knowing he should have known that. But as the guy continued talking, Ezra had easily lost focus. Since it didn't seem to pertain to him, and if anything the adults here were the only ones who could actually do something and he gave his sister a smug look. "Why are we even here? Since clearly none of us have a clue, and it's not like I am in Gryffindor," he said knowing that some people could probably hear him. "I really hope that Tessa doesn't intend to ask us questions about this."
6.0 - Fourth Year Hufflepuff - The Outcast
thanks @rustyroses at shadowplay for the set!
Spoiler:

Alias

:
Sky
Posts

:
28
Blood Status

:
Pureblood
occupation

:
Student
Sexual Orientation

:
Bisexual
school

:
Hogwarts
Faction

:
Neutral
face claim

:
Cameron Monaghan
gif 2

:

Hufflepuff Fourth Year

Azazel shifted nervously he really did not want to be called out by anyone. However David was not the only reason that he showed up to the meeting Harrison had secretly invited him. However he did not know what David had planned on him doing there. When Harrison spoke he listened to him there was certain points that he made that he knew were true though the others did not know how much of it was true.

Azazel walked over to the table and sat down he placed his want on the table so that everyone at the meeting could see it and well could see if he reached for it. He really wanted to attack the guy that somehow had leverage on him he held back however as this was not the place.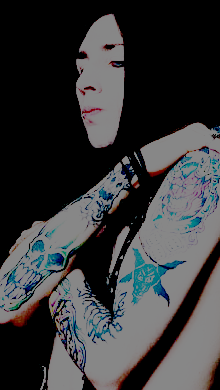 Alias

:
Jules
Posts

:
25
Blood Status

:
Pureblood
occupation

:
student
Sexual Orientation

:
Bisexual
school

:
hogwarts
Faction

:
death eaters
face claim

:
marilyn manson
gif 2

:

Slytherin Seventh Year

Page 2 of 2 •

1, 2
---
Permissions in this forum:
You
cannot
reply to topics in this forum