Switch user:
---
Feb. 2021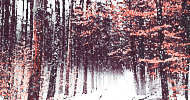 staff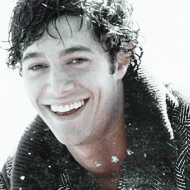 Head Admin Xaria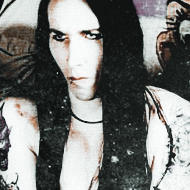 Head Admin Jules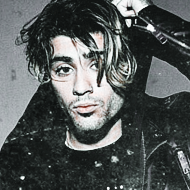 Admin Sky
Who is online?
In total there are
2
users online :: 1 Registered, 0 Hidden and 1 Guest
Azazel Baptist
Most users ever online was
25
on Wed Aug 23, 2017 12:06 am
Credits
Site skin & graphics by Xaria. The Harry Potter franchise belongs to J.K. Rowling. All original characters belong to the respective user that made them along with their posts. No copyright infringement intended.
Blood. It was something that everyone had, but they seldom really thought about it. Amber, on the other hand, thought about it almost constantly. Even when her mind was otherwise engaged, there was a sideline of thought that consisted almost exclusively of ways that she would be able to get her next taste. It was sort of like a food-obsessed person always thinking about their next meal. She often ate in the Great Hall, like anyone else, and would sip from her hidden stores in her dormitory, but at least once every couple of weeks she would need something a little more fresh. Although fresh human blood was much more appetising, and way more likely to add a little colour back to her cheeks and restore her full strength, she was forced to hunt of animals in the forest when she needed her blood warm. It wasn't the worst thing in the world, but she never managed to catch anything without making a mess of her clothes. Which was why, in the middle of a cool February night, she was crouched over the carcass of a deer, blood covering her torso. It wasn't her best look, but usually she managed to get back inside without anyone seeing her, so the worst part was having to replace more clothes than she liked to explain to her father.

Alias

:
Tess
Posts

:
33
Blood Status

:
Halfblood
occupation

:
Scholar
Sexual Orientation

:
Bisexual
school

:
Hogwarts
face claim

:
Emma Stone
gif 2

:

Slytherin Fifth Year

Ever since Jace took root in the forbidden forest, there had been animals turning up killed even around times he hadn't hunted on a full moon so every few weeks, he would occasionally walk through the forest to find out who its been. He did have an understanding that there was a half vampire within the school grounds but from the scents, he could tell if she drank human or animal. She had a strange mix that informed him she drank from a bag. It was a gift that his nose was better than others. Clicking his crossbow into place at the sight of someone hunched over the body of a deer, he sighed and closed his eyes at the sight of Amber, causing him to place the crossbow onto his bag and threw his clean t-shirt onto the floor beside her. "You're a bit messy." Jace called over to her, looking around for any centaurs that had also been searching for the killer in the woods as it reminded them far too much of the horrors that Voldemort afflicted onto the unicorns.
Alias

:
Annie
Posts

:
52
Blood Status

:
Pureblood
occupation

:
Student
Sexual Orientation

:
Straight
school

:
Hogwarts
face claim

:
Marlon Teixeria
Slytherin Fifth Year

After the last drop of blood had been drained from the dead animal, Amber pulled away and stared down at it. She had no idea what she was supposed to do with them, so she usually left them where they were. Nobody had ever asked any questions that she knew of, so she figured all was well. Right as she was about to stand, she smelled a somewhat familiar scent and heard a voice she knew from the few classes he attended. She looked down at herself, frowning at how blood stained she looked. Normally she could mentally talk herself into being okay with the state she ended up in, but someone had called her out and she couldn't bring herself to look at Jace so instead she glanced at the shirt he'd thrown to her. Without a thought, she peeled the soaked shirt from her body and used the less effect back of it to wipe as much of the blood from her mouth and front as she could before pulling the shirt on. The redhead was teary eyed when she finally looked at her house mate and said, "I'm sorry..." Nobody had ever seen her after she had fed, teeth descended and eyes alight with the life she had just consumed. Mostly she was ashamed.

Alias

:
Tess
Posts

:
33
Blood Status

:
Halfblood
occupation

:
Scholar
Sexual Orientation

:
Bisexual
school

:
Hogwarts
face claim

:
Emma Stone
gif 2

:

Slytherin Fifth Year

Noticing the Amber looked ashamed of herself for simply giving her what her body needs to survive, Jace walked closer to her with his hands up in the air to say he was a friendly. "Hey hey, don't you worry. It's alright. Was just making sure we didn't have another unicorn killer. Drinking their blood is a liquid curse." He said, knowing a human-turned-centaur from the vile stuff. "Don't be sorry, okay? Should probably get you cleaned up." He said and began to walk towards his cabin, gesturing for her to follow. He went onto telling her to be careful where she hunts, pointing towards the centaurs at the edge of Jace's land who wanted to know who had been hunting in their space.
Alias

:
Annie
Posts

:
52
Blood Status

:
Pureblood
occupation

:
Student
Sexual Orientation

:
Straight
school

:
Hogwarts
face claim

:
Marlon Teixeria
Slytherin Fifth Year


Similar topics
---
Permissions in this forum:
You
cannot
reply to topics in this forum