Switch user:
---
Apr. 2021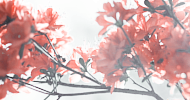 staff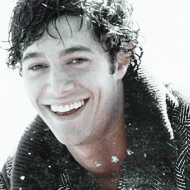 Head Admin Xaria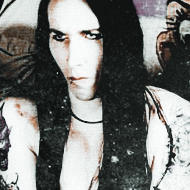 Head Admin Jules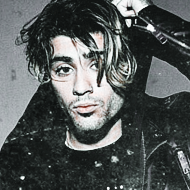 Admin Sky
Who is online?
In total there are
3
users online :: 0 Registered, 0 Hidden and 3 Guests
None
Most users ever online was
25
on Wed Aug 23, 2017 12:06 am
Credits
Site skin & graphics by Xaria. The Harry Potter franchise belongs to J.K. Rowling. All original characters belong to the respective user that made them along with their posts. No copyright infringement intended.
My parents are out for the day. Can you meet me in London, near Forest Lake? We should talk.

Caroline hadn't spoken to Cernunnos since the day she told him the news. News that she hadn't yet managed to get out to anybody else yet. Her parents and brother were completely in the dark and she had no idea how it would go down. The doctor had assured her that she had time before they would notice anything different, and so far they had merely presumed that she was sick. And she had been. Not only in the morning like people tried to say, either. At any moment she could be fine and then the next she would be emptying whatever she had managed to keep down from her stomach. They would notice soon enough, though, and she knew that she had to tell them eventually.

Which was why she wanted to talk to Cernunnos. Their conversation had been to the point, and had not lasted for very long. Part of her, though, just wanted to know that she had at least one point of support when she finally faced reality and told her family about the one fuck up she had made in her life.

Caroline was sitting quietly on a bench, not too far from the primary school that she and Cernunnos had attended together so many years ago. She would have never imagined back then that she would be in the position that she was in now. She figured that at least he should remember his own old school, and hoped that he would actually show up.
Guest

Sure. I shall get there as soon as possible. See ya.

Cernunnos looked at the text as he lied on his bed having only just woken up a few minutes prior as he had forgotten his father decided to try to take his habit of sleeping in into his own hands. Yawning, he got up and walked into the kitchen spying his father. "I see my surprise alarm had worked. French toast is in the microwave," his father greeted with a small wave as he read the newspaper.

After having a pretty rushed breakfast, Cernunnos began to look through all of his clothing. He ended up putting on something rather simple; it wasn't as though he needed to dress to impress anyway. He felt an obligation to rush through pretty much everything as it really wasn't everyday when he'd end up having to meet up with somebody right after waking up.

Cernunnos finished up his routine as fast as he could and went down to the kitchen which lead to the front door. Seeing his father was still there, he said to him, "Dad, I'll be out of the house for a bit. I don't know when I'll be back, but I think you'd be better off knowing since I just woke up." After seeing his father give a shrug to show that he listened, he waved to him and began walking through the neighborhood. It would be quite odd to go to the area where his primary school was outside of their annual summer festivals.

He walked until he spotted the gate that was around the school entrance for parent drop off. Cernunnos looked around the surrounding area until he spotted Caroline sitting no a bench. He ran up to her before taking a seat beside her. "Sorry if I'm a bit late. I honestly woke up not that long ago, so I rushed through practically everything." He had a feeling that this would be related to the pregnancy which honestly just gave him a stronger reminder that needed to tell her about the fact that he is a wizard.
Last edited by Cernunnos Largo on Wed Jul 27, 2016 6:03 pm; edited 2 times in total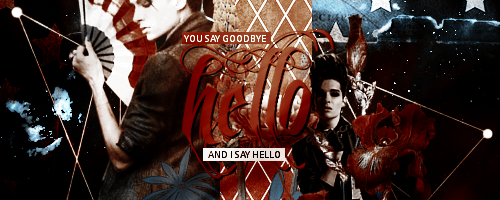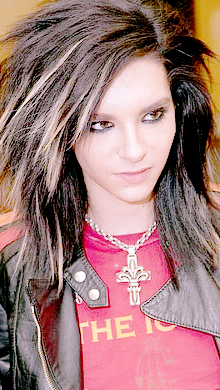 Alias

:
Xaria
Posts

:
117
Blood Status

:
Half-blood
occupation

:
student
Sexual Orientation

:
Homosexual
school

:
hogwarts
Faction

:
Neutral
face claim

:
bill kaulitz
gif 2

:

Slytherin Sixth Year

Caroline was toying with her phone, spinning it in her fingers and checking it for the time every now and then. It was taking longer than she'd thought for Cernunnos to show up, but she tried to stay calm and remember that maybe he had been busy when he got her message. She looked up when she heard hurried footsteps, and a tiny, relieved smile spread over her lips.

"It's okay," she said, "I figured that you could just appear here." She honestly didn't know how to talk to him. She'd been so sure she needed to, but now that he was actually there, she didn't know what to say. "April eighteenth," she finally said, before clarifying, "I saw the doctor and he said April eighteenth." In less than a year she would be a mother, and she didn't know what she was going to do when the time came.

"I'm really sorry, you know," she said, looking straight ahead instead of at him, taking in the view that she had seen every day after school while waiting for her parents to pick her up, "I never, ever expected something like this to happen. I'm just sorry."
Guest

Cernunnos couldn't help but to feel bad for not being on time as he would've hoped. Maybe he should've actually listened to his father when it came to waking up in the mornings. He felt a lot more guilt for being the one getting them in this situation as he was the one with the parts to impregnate somebody after all. "Good to know you're not pissed at me for being fashionably late. I know some people tend to be, but that mainly occurs at school." If he had to be honest, he couldn't really help that wanting an entrance full of attention was usually quite a big deal to him although he felt more on the reserved side with this situation.

April eighteenth. That was the due date. How the hell was he going to tell his father that he knocked up some Muggle chick after getting wasted at some party? The date ran through his mind just reminding him about the gravity of the whole situation that he felt as though he was at fault for putting the both of them into. The fact that he would be a teen father scared him. What if he had absolutely no parental instinct? What if he ended up being unfit to care for another life? Those thoughts began to cycle through his head.

"Honestly, I'm more sorry than you are! I'm the one with the sperm!" Cernunnos replied just unsure of what to think about the whole deal. "Neither did I. Alcohol does wild things. We weren't in our right minds! I honestly feel a lot of guilt because I'm the one who can impregnate people." How was he going to tell her? How would he inform his father? He began to wonder what would've happened if her brother hadn't thrown that party. Would everyone's lives be continuing as normal? Cernunnos really just couldn't help but go through every thought that poured through his head.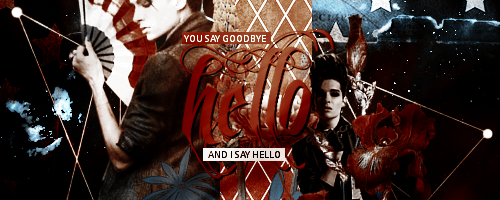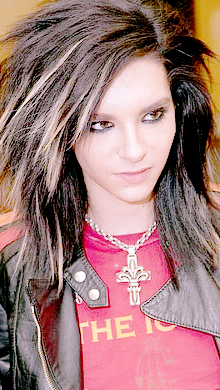 Alias

:
Xaria
Posts

:
117
Blood Status

:
Half-blood
occupation

:
student
Sexual Orientation

:
Homosexual
school

:
hogwarts
Faction

:
Neutral
face claim

:
bill kaulitz
gif 2

:

Slytherin Sixth Year

"I hardly gave you enough notice to be mad at your tardiness," she said, offering a weak smile. She wanted to not care about what was happening. Ignore it for as long as she could, and then deal with it later. But she couldn't. This wasn't a difficult assignment or a gymnastics routine. She couldn't put it off until the last minute. It was a tiny, living person. How the fuck did she let this happen?

"It's just as much my fault as yours," she said firmly, though she wasn't exactly defending him as merely expressing her belief. Caroline knew very little about Cernunnos' life since he had disappeared from school and he only showed up on occasion during the holidays. And now she was going to be tied to him for the rest of her life. Or at least until April, depending on what she was going to do. "I don't know anything about you," she said suddenly, her voice having more life to it as she spoke quickly, "I don't know you, or what I'm supposed to do, or what to say to my parents. They're going to kill me. They're going to kill you! Fuck!"

Caroline never swore. She never slept in. She never missed deadlines on schoolwork, and she never lagged in physical education. But she had done all of those things in the past few weeks and it was going to get worse. Now that she wasn't alone, and now that someone was around who knew why, she was starting to panic. She didn't deal well with stress, and that was exactly why she always kept on top of things. But she couldn't 'keep on top' of this situation she'd gotten herself into and it terrified her.
Guest

'True. I mean, I only did just wake up and boom a text just a bit after," Cernunnos responded with a shrug. "There has been a few times where I was late for classes because I needed to redo my makeup or I felt like changing whatever was under my school uniform because dress codes shouldn't hinder fashion." He really couldn't help but say that. Unlike Caroline, he was pretty much on the other side about literally almost everything. His father honestly never gave a shit if he got in trouble or anything as long as he got good grades. If he had to be honest, his father really stopped giving a fuck about everything he does once he turned 13. He really had no clue how his father would react to the news. For all Cernunnos knew, he'd just shrug and tell him that it's nice and resume whatever he may be doing whether it's watching a Peanuts special on DVD or practicing his hexing reflexes on a rat that intruded a cupboard.

"Neither of us really even remember what happened before that moment other than that we got really drunk. For all we know, I might be at most fault due to my promiscuity. " Cernunnos knew that his promiscuity got him in trouble sometimes. it really didn't help that he almost got engaged to some millionaire when he worked as an escort just to be able to provide for himself when he had no clue where his father was or what he was doing. Knowing her parents, what if he were to find himself stuck in a shotgun marriage? He's gay! Why should he be forced to marry some girl he has no intimate attraction to whatsoever? Due to him being a wizard, they'd probably assume that he's a devil worshiper too! He felt as though he had no idea whatsoever about what to do.

He bit his lip nervously thinking of all those possibilities. "You know me well enough to where your parents despise me!" Cernunnos replied crossing his arms. "Did you just say fuck?" That was new. Never ever had he ever heard Caroline cuss. The fact that she did that really put more emphasis in his mind about how screwed they both are in this situation.
Last edited by Cernunnos Largo on Wed Jul 27, 2016 6:00 pm; edited 1 time in total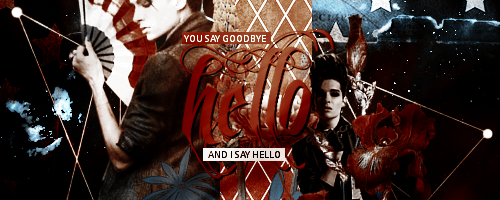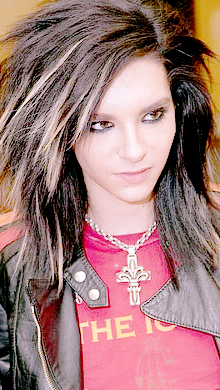 Alias

:
Xaria
Posts

:
117
Blood Status

:
Half-blood
occupation

:
student
Sexual Orientation

:
Homosexual
school

:
hogwarts
Faction

:
Neutral
face claim

:
bill kaulitz
gif 2

:

Slytherin Sixth Year

"I still can't understand how you can be late so much," Caroline said, "to classes or whatever, I mean. I've never been late to anything until this- this thing started growing inside me. Until then I was always on time." Even to her own ears she sounded unnecessarily irritable, but she couldn't help it. It wasn't even the size of a golf ball yet and it was already changing her life. But she forced a smile onto her face because wasn't actually angry. She was just annoyed.

She couldn't believe that the first and only time that she had ever been intimate with a boy, she could not only not remember it, but she'd ended up pregnant. It was just her luck. The blonde sighed and shook her head. "It'll do no good to try and play the blame game," she said, "we both made a mistake, and now we're in this situation. I guess that's the main thing to worry about." And not only the situation, but her parents' reaction to said situation. At least, that's what she was mostly worried about. And the fact that her entire future was never going to be as she had originally planned if she ended up keeping the- nope! She would not refer to it as the B word until she knew what she was going to do, not even in her own mind.

"They don't despise you," she said, glancing at him, "not really. They just aren't fond of the way that you carry yourself. Their problem, of course, not yours. But they will despise you- they'll despise both of us." Caroline raised at eyebrow as he crossed his arms, and she blushed light when he mentioned the swear that she had used. "I guess I did.." she said, "I just don't even know how to act. One moment I'm calm and fine and the next it's like it hits me all over again, and I start to panic."
Guest

He shrugged. "Being fashionably late is just my forte. Punctuality is sorta usually your forte in terms of being on time." Cernunnos felt as though the other would understand his chronic tardiness if she was in his shoes. "Have you ever ended up finding yourself fashionably late whether on purpose or not before?" he asked out of curiosity. To him, that'd be his excuse whenever he was tardy to some place whether it was class or dinner. He really had no clue how pregnancy hormones really worked, so he just gave an awkward smile back.

Cernunnos still wondered what was going on in his drunken mind for this to happen. He was perfectly aware of hooking up with a jock much earlier on before he got himself into this mess. Besides, with the first hookup, he was still rather sober. He was still in his right mind. Damn his high alcohol tolerance. Cernunnos couldn't help but wonder how much he had drunk at that time to be intimate with a girl. "Let's blame it on the alcohol. Like the song. There, it's the alcohol's fault." Was that suggestion going to help? That was something he didn't know. For that comment, he felt as though it was the thought that counted. What the fuck was he going to do once the child comes? So much could change in less than a year. Cernunnos felt as though he couldn't deny it no matter how much he tried. To him, denying it just won't help much in the long run.

Cernunnos began to twirl his hair. "Are you sure..? They once questioned how my father raised me. There's many things they don't know. There is a thing that is probably necessary for you to know considering the situation we're in..." Was admitting the reason why he disappeared for months at a time to her really the best thing to do? He began to feel quite nervous with a small bit of sweat suddenly building up on his head. Goddammit. He managed to get himself stuck in this predicament of telling the other exactly what he is. Cernunnos let out a small sigh and looked at Caroline nervously unsure of what she'd think. "I'm a wizard."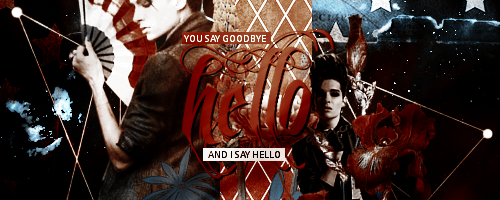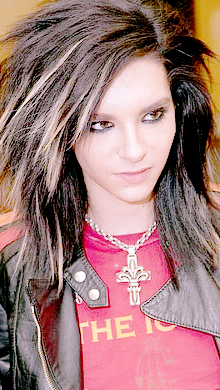 Alias

:
Xaria
Posts

:
117
Blood Status

:
Half-blood
occupation

:
student
Sexual Orientation

:
Homosexual
school

:
hogwarts
Faction

:
Neutral
face claim

:
bill kaulitz
gif 2

:

Slytherin Sixth Year

---
Permissions in this forum:
You
cannot
reply to topics in this forum