Nov. 2020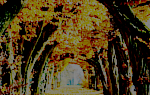 staff
Head Admin Xaria
Head Admin Jules
Who is online?
In total there is
1
user online :: 0 Registered, 0 Hidden and 1 Guest
None
Most users ever online was
11
on Wed Sep 14, 2016 12:29 pm
Library was one of her favourite places in school since it was usually so peaceful here. Also, it placed what did hold so many books what she could read. She was currently in the library and was looking for the book for herself. She really wasn't sure what kind of book she wanted to read. So she kept looking around the bookshelves and was wondering what she would read today. There was just too many good books.
Cherry entered the library in hopes of getting away from various news topics that has been the talk of many people she knew. She needed to take her mind off of such topics although they greatly concerned her. Looking around, she began to try to find a few books of more lighter topics as a way to pass the time. There were times where she thought of that night with Apollo, but she tried to keep her mind off that as well as it'd distract from any schoolwork she may get. Once she had found a few books, she ended up not paying attention to where she was going and bumped into someone. "I'm sorry! I didn't see you there! Are you okay?"
Cecilie was looking at the books and decided which one she should read. Suddenly someone did bump into her. She was a little bit surprised about it. She did almost well down but she managed to grab from the shelf next to her. "I'm okay," she said there back. "I'm sorry too. I didn't look where I was going too," she added it there now. She didn't really know the girl in front of her.
"I'm glad you're okay! I don't wanna end up accidentally hurting people because I was being sidetracked by some other thing. In general, I just don't wanna hurt somebody whether accidentally or purposely," Cherry responded. "So, what brings you to the library today?" she asked with a smile.
"It's okay. Was distracted too. Don't wanna hurt anyone too accidently or purposely," she said there now. She wasn't really much of talker around people. so her sentences tend to be short as possible. "Looking to book what to read in free time," she answered to the question. "You?" she asked back there now. She knew she needs to get herself some friends and this girl seemed nice.
Tucking some hair behind her hair, Cherry gave a nod. "I always enjoy reading in my free time. It's a bit of a nice way to relax, especially during days with great weather. Don't you think?" she wondered. "I came here to take my mind off things. So many things have occurred lately it's rather mind jarring."
Cecilie smiled at the girl. "I agree with you," she said with a small smile on her face. "That is true. There is no more Beauxbatons," she said and sighed. It seemed like a good place where to study magic. "But can't find a good book to read," she said. She still needs to find a book herself she just remembers it. "I just have read most of the good books here."
"I honestly just can't believe that it happened. It's just unreal... Wasn't it one of the safest places in Europe during the second wizarding war?" Cherry asked hoping that her knowledge about the subject was still up to date. "Yeah, there's quite a few books in the library. is it bad that I wish they'd allow upperclassmen to go through the Restricted Section? There's probably so many interesting things there that aren't necessarily evil. I do enjoy reading novels from the non-magical world, so there might be some stuff there you'd like."
"I agree. It was quite a safe place yes," she said there and she wasn't really sure about it. "They should allow it. I like does too but I got so lost here," she said there and sighed. "I guess I walked wrong somewhere," she added it. She really only read book names, not section names.
Cherry commented, "I wonder if they're hiding stuff from us due to how that area is, well, restricted. Knowledge is power. Do they not want people to enrich themselves in knowledge? I get not wanting people to go making Horcruxes all willy nilly, but just one book wouldn't hurt." She gave a shrug. "It happens, don't worry."
---
Permissions in this forum:
You
cannot
reply to topics in this forum