Switch user:
---
Apr. 2021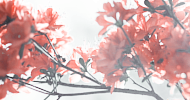 staff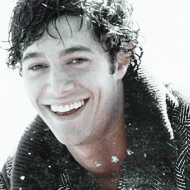 Head Admin Xaria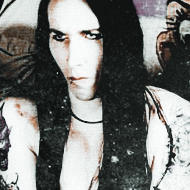 Head Admin Jules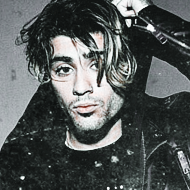 Admin Sky
Who is online?
In total there are
2
users online :: 0 Registered, 0 Hidden and 2 Guests
None
Most users ever online was
25
on Wed Aug 23, 2017 12:06 am
Credits
Site skin & graphics by Xaria. The Harry Potter franchise belongs to J.K. Rowling. All original characters belong to the respective user that made them along with their posts. No copyright infringement intended.
Page 4 of 4 •

1, 2, 3, 4
First topic message reminder :

It was that time of year again time for the annual halloween ball and well this year's theme was a Masquerade. Nate walked down to the great hall and smiled slightly as he noticed how it was decked out. well he hoped that this was going to go smoothly he really didn't want anything to be messed up tonight. So far it seemed like the students would enjoy themselves, there was a chocolate fountain and punch set up in one corner the rest of the hall was filled orange and black decorations and a few tricks set up by the school's ghosts. "Well let's get this ball started!" Nate thought out loud as he slipped his mask over his face.
---
Adaria entered the ball and smiled a bit. She was determinded to have a good night and leave with a guy. She would not leave until she had her man. She walked around the abllroom speaking to a few guys before taking a break and going to the snack table. She recognized Aryana Avery immediately and smiled as she began speaking to her friend
Adarias outfit:
Aryanas Outfit:
Guest

Her love? As far as he knew, that had been a one off deal, a minor attraction that snowballed into a bit of physicality. They hadn't discussed a commitment and she'd showed no intention of getting into one, so the term confused him. But he would simply smile and nod his head.

"A dance couldn't hurt."
Guest

Petruccio decided to show up this ball finally too. He just wanted to check it out, he wasn't so thrilled about going here. He still tried to get used to this big school for sure. He walked into the Great Hall and looked around there. To be honest he didn't really know anyone here very well. He hoped all this would go well now.
Petruccio outfit
Guest

Mackenzie smiled softly and pushed her hair out of her face. She took his hand and let him lead her to the dance floor where the two began to move to the music "I already know you know who I am." She said matter of factly
Guest

"You weren't exactly subtle" The blonde teased in turn as the two would begin to dance. He peered around, curious as to if he might recognize anyone else.

But at the moment, Riddle at least had his attention.
Guest

Alayna closed her eyes, bowing her head and she knew she should've left the moment her father entered the hall. Perhaps they would've never met again if she had. "You were too hypnotising to say no to." She said, in efforts to ease the situation and she was only slightly stunned by his comment. "You're also not the oldest...Muggles would consider me as Jailbait." She murmured and smiled apologetically, about to cup his cheek but instead kissed it. "I'll leave now, go after someone older, I'll be in here too long of a time and even then, my father would flip shit if he saw me dating someone way older." She was sad, finding him to be a sweet man and gentle in bed but she knew she would find someone else and he would find someone who didn't throw herself at every guy and girl out there.
Guest

Teddy frowned as alayna spoke. As he was about to leave again he frowned and his hair turned red. He grabbed her and pinned her to a wall and began snogging her senselessly. He pushed against her and bit her bottom lip "dont do that alayna. Dont push me away. Age is nothing" he said nuzzling into her "please... Dont"
Guest

After getting bored by the lack of response from the Shaws other than wondering who he was, Narkissos began to search around in hopes of finding something juicy. If it were to involve a friend though, he'd at least expose the other person, if any, and not say their name after all. He wouldn't stoop that low to have gossip of the week. Narkisso got out his phone and opened up the camera app as he loked around to see if it would catch anything exciting. Before the Slytherin knew it, he ended up spying Alayna and another-wait. He furrowed his eyebrows. Was that some university student? Narkissos walked a bit closer to the event and saw it was Teddy. Oh, this was going to be fun. Pretending to take selfies, he began to video what was going on. This was going to be great gossip! He would make sure people don't realize that Alayna was in it though. He'd never purposely hurt a friend after all; he'd never stoop that low.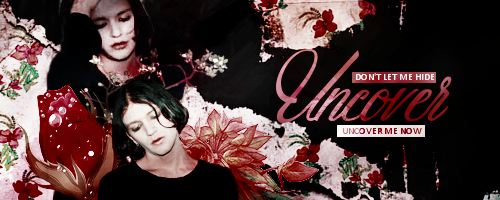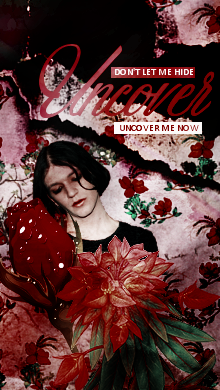 Alias

:
Xaria
Posts

:
63
Blood Status

:
Pureblood
occupation

:
student
Sexual Orientation

:
Pansexual
school

:
hogwarts
Faction

:
neutral
face claim

:
brian molko
gif 2

:

Slytherin Sixth Year

Page 4 of 4 •

1, 2, 3, 4

Similar topics
---
Permissions in this forum:
You
cannot
reply to topics in this forum