Nov. 2020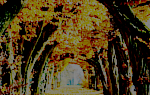 staff
Head Admin Xaria
Head Admin Jules
Who is online?
In total there is
1
user online :: 0 Registered, 0 Hidden and 1 Guest
None
Most users ever online was
11
on Wed Sep 14, 2016 12:29 pm
Page 3 of 3 •

1, 2, 3
Cernunnos sat down after being scolded. Whatever. He could get his daily gossip fix later. If he had to be honest, he hadn't been paying attention because he felt as though sexting his boyfriend would be a much more productive thing to do. "Have you fuckers heard of this thing called ignoring the damn professor? That might help your problems. It's literally an easy course to get an A, an O for all the people unaware of Muggle grading scales, in if you go with the flow rather than let him make a fool of you," he commented rolling his eyes.

Slytherin Sixth Year





Posts

: 53


Join date

: 2016-07-23



Nemis reappeared in front of McKenna as she spoke. With what she was saying, he smiled. Sure while throwing a monkey at her would likely be the story of a life time, Nemis could settle with being more tame. Well, for his standards. "You'd rather learn from a monkey?" Nemis took a light breath before changing his form. He was shaped like a monkey now, smaller, he even had a tale. "Alright McKenna," He said in a higher pitched voice, "good to learn?"

As Nemis was off doing his thing, Ralph heard Cernu start back up again. This gave him idea of something to do as he plotted. "Oh, Cernu," He started, "I almost forgot you were here. Thank you for the reminder, this will make free reading go by in a much more relaxed way." Ralph knew where to take this, he did his own research. "Did you all know that Cernu wanted to be a singer?" Ralph began to type into his laptop, carrying his book at his side. "Why don't we listen to an example from when he was younger, it'll give you background noise to your reading." Really, he was just buying time to think of stuff to talk about. This was in a productive way though.

Mackenzie listened to the music and began singing under her breath along to the song. She had just been singing this the other day and she smiled softly

McKenna frowned and tried to shove the shadow monkey away from her and her ears twitched furiously as she clutched Felix's hand to keep still.

Calix watched from the corner. She had a hat on to cover her ears and her robes covered her tail. She sighed a bit at the whole dobacle and began reading

Slytherin Fourth Year





Posts

: 40


Join date

: 2016-09-02



Looking at the video playing, Narkissos crossed his arms. "Um, professor, if you could even be called one, Cernu never ever looked like that. His hair has NEVER been that brown. Try to stay consistent, alright?" The Slytherin was never exactly pleased with the quality of this class.

Slytherin Sixth Year





Posts

: 26


Join date

: 2016-07-23



Calix's ears perked up at the sound of Narks voice and she couldnt help but giggle. It amused her that that was what had upset him. She hid her face to hide her smile

Slytherin Fifth Year





Posts

: 3


Join date

: 2016-09-27



"Okay Narks, if you're so smart perhaps YOU could teach us Cernus history." Ralph grinned. "I mean you are the #1 Cernu stalker, you must know him down to the most trivial details. In fact, if you know that he's NEVER had brown hair you deserve some type of stalking medal! That implies you've watched him since birth. Now that's a new level of secret admirer." Ralph laughed. He loved the ammo he had here, and he would easily keep going.

Nemis jumped around on McKenna's desk avoiding her shoves. He jumped off and reverted back to his normal form. He leaned over her desk, his fangs showing in a grin. "It's been fun, but I should be elsewhere now. Don't worry we'll talk again sometime." Nemis sunk into the ground, and slid across the floor towards the front of the room. Ralph was still looking through the history book, likely not even focused on the book.
"Why would I do that? He'd probably kill me if I did!" he wondered. he really couldn't believe this excuse for a professor. "Cernu and I are pretty much childhood friends. I'd obviously know what hair color he has had over the years." He rolled his eyes. "How would I be able to stalk him since birth if he and I met a few years before we started attending Hogwarts? Did you stalk him since birth? Pedo much?"

Slytherin Sixth Year





Posts

: 26


Join date

: 2016-07-23



Cernunnos glanced over at Narkissos. "It's okay, Narky-poo, at least he didn't try to make fun of you by using a video from the previous decade!" He knew how the other could get when he doesn't have his morning coffee, so he just chooses to ignore that. "So, if you're accusing Ralph of being a pedo, does that mean all my lays and boyfriends are pedos too?" He was curious as to what the response would be.

Slytherin Sixth Year





Posts

: 53


Join date

: 2016-07-23



Ralph was loving this ammo he was getting here, and he was certainly going to use it. "Aside from Cernu's logic in this scenario-which is certainly sound-I had more important things to do than creepily watch some boring kid. Besides Narky-poo *snicker*, you said 'never', implying you've known since the moment he had hair on his head. The only other explanation would be baby pictures of Cernu, and for some reason I doubt he'd let you see those." Ralph was having a good time here, he was holding in his laughs for later. That was a technique he had mastered over the years. "On a side note, I thought you only liked older bananas Cernu. I didn't think you'd have an interest like that in Narks here. Oh wait, you're just making him feel better about himself instead of being jealous of old bananas." Ralph was having a good day. This was golden... Like a banana.
Page 3 of 3 •

1, 2, 3

Similar topics
---
Permissions in this forum:
You
cannot
reply to topics in this forum