Switch user:
---
Apr. 2021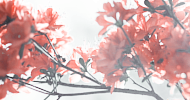 staff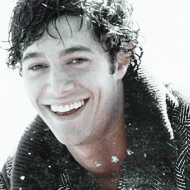 Head Admin Xaria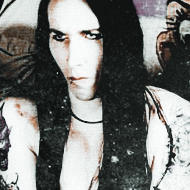 Head Admin Jules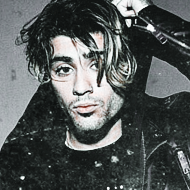 Admin Sky
Who is online?
In total there are
2
users online :: 0 Registered, 0 Hidden and 2 Guests
None
Most users ever online was
25
on Wed Aug 23, 2017 12:06 am
Credits
Site skin & graphics by Xaria. The Harry Potter franchise belongs to J.K. Rowling. All original characters belong to the respective user that made them along with their posts. No copyright infringement intended.
Lethia stared at her iron door, a twisted smile on her face as she listened to the heavy footed steps of the guards. Despite having Dementors, they had cold hearted guards that would often beat the prisoners, not that Lethia cared. The beatings made her feel so alive and would always give her a chance to fight, her split lips always giving her the taste of blood. But they've realised this, now refusing to beat her so she would tease. Hearing him slide open the slit in her door, she slowly looked through her messy raven hair and snap her jaws, laughing manically when he flinched. Newbie... She thought to herself and launched toward, her thick chains hitting the door to make a loud clang and she leaned close to the slit, her hot breath on the guards ear. He had left it open, giving Lethia a peek into another inmates cell and she snapped her teeth next to his ear causing him to flinch. "Tick, tock, little birdy, tick tock..." She has recognized him from Hogwarts, being a Ravenclaw that was a few years above her and left before she was caught. "Wanna play a game? Hide and seek? Let me free and ill find you, find your family and play..oh I do love to play. Won't you play with me, little birdy? You look so fun...." She laughed into his ear and he flinched again, shuddering at her.laugh, going off to another cell but left her slit open. "Yoohoo! Wont anyone play with me!?" She called out and then began singing Can't help falling in love by Elvis Presley.
Apex, who had his hood covering the top part of his face, was bothered by his neighbor's singing. He dropped from the ceiling, and walked closer to his cell's door. Opening the slit was never a problem for him, they were so lazily designed that inmates used them to talk to others close by. The singing was only louder as he opened it. It was times like this that Apex wished he wasn't burdened with this good hearing. "Could you quiet down?" He asked firstly. "Better question, would talking with you get you to stop?"

Apex already knew the answer to that one, if she was looking for someone to 'play' with, then she would be too busy talking to be singing. At least he was hopeful. He also made sure to put it the most sensitive way possible, because he thought she had an awful singing voice.
Lethia heard a door slit slide open and she launched herself once more at the door, her chains again crashing into it. "I don't know...." She mused, beaming wildly although he wouldn't be able to see it as she covered her mouth, as if trying to stop herself from singing. "Why of course, neighbour! What are you in for, batts? It's Batts right? Like the winged animal? Flap, Flap!" She said, making flapping actions with her hands and she began to have another laughing fit, holding her belly as it began to ache. She cooled herself down, trying to pull a serious face but her lips began to twitch, unable to keep the straight face and a massive grin formed, laughter in her eyes.
Fun filled little Lollipop Triple dipped in Psycho
Apex covered his ears when she crashed into the door again, his hearing backfiring more. Once the noise subsided, he put his hands to his sides once more. He felt a desire to put his face in his palm as she said that she didn't know, though he could tell at the door being slammed against, it was a no. "You're right, my last name is like the nocturne." He started to back away from the door a little bit, not much though, just in case she did hit her door again. Her question was an easy one to answer. "I'm sure you know, but I'll amuse you with an answer." He began to tap his fingers together. "I'm here for the murders of quite a few people."

After his answer, he decided to ask next. He was sure he could guess, but this would keep her busy hopefully. "So you're a Knox correct?" He knocked on his cell door, as the name reminded him of knock. "What did you do to be put on this little island?" He asked, as he continued to tap his fingers together.
Lethia beamed at his replies, amused greatly as he already seemed quite bothered by actions. Whilst other inmates weren't chained, she was unlucky and the guards were tired of her scraping at their necks. All she wanted was a little taste of blood. She leaned against the door, her head resting against the slit and she could at least see the end of the corridor. "Oh my god, Same!" She almost yelled, softly clapping her hands in appreciation before laughing at his pun. "Lethia's the name, murder's the game ya know?" 

At his question, Lethia found herself getting excited and she made sure they could only see her eyes in the slit. "Well, I killed my house maid, my mother, a few villagers, destroyed a town; fire's a lot of fun, cannibalism and then killed a few guys as they tried to rape my sister, Karma. Not that the action was karma...My sister's name is actually Karma. I only got caught because I killed the guys in a street, during the day. I'm a scientist. I made potions that gave people certain emotions and in the town, I unleashed Rage into the water supply and," Lethia paused for dramatic effect. "BAM! Everyone killed themselves. It was beautiful..All that blood...When's Lunch? I'm hungry." She mused, rubbing her growling belly.
Fun filled little Lollipop Triple dipped in Psycho
Apex didn't know how to feel with how plainly she said she was the same, perhaps it was because that's pretty much what he expected. The fact that she also got so amused by his little word play was also a bit strange, though he just brushed it aside. What he had expected wasn't really far off from what actually happened.

Apex wasn't expecting such a detailed answer, but it stuck mostly with what he expected, aside from the mother bit. That was none of his business though. He chuckled a little bit "What a tale to tell," He leaned towards the his door slowly, as to not bump into it, "you also didn't have to tell me about why you killed the men who tried to rape your sister." He understood that family was important, and he probably would've done the same when it came to that.

Apex felt a bit off not giving as clear of a view as she did, so he decided to elaborate on it a bit more on how and who he killed. "I mostly stabbed people to kill them, it was a preferred method. I could have just used some magic and that be it, but it wasn't as satisfying. I don't have the best sight, so I prefer to get up close to see their fear, no, hear it. I was either killing people who made some loud noises, or some people hunting for me at a time. I do also enjoy some poison, though it's easy for me to get, it's weak. Not to mention illusions come into play. It's safe to assume I'm very direct in method. I even have these spikes usually, but not right now for clear reasons." Apex's head twitched as he stopped himself. He decided he would stop his rant by answering her question. "Lunch should happen soon, they just need to get some more guards down here to tell us. Also unlock these doors." He tapped his fingers against the door.
Lethia nodded frantically, her body practically shaking with excitement and she was so pressed against the slit of the door, she knew once she moved, it would've left imprints on her cheeks. The talk of her experiments made her long to be free and she pouted to herself, her wrists scarred from how much she's tried to free herself from the chains but the guard from before had stupidly not noticed that she removed a pin from of his shoulder straps that held it there. She would remove her chains later that night. 

His story was wonderful and she beamed a grin. "Oh boy, I wish I could've seen those kills. Stabbing people is my preferred method also, easy to conceal especially when I was in Hogwarts..Killing all those mudbloods that no one knew or would miss..." She chuckled to herself, her eyes scanning the other cells. At his reply about lunch, she groaned at the wait and knew they would pretend to forget "Guards! Yoo hoo! Feed me for fuck sake!" She called out, hearing the usual sighs from the guards.
Fun filled little Lollipop Triple dipped in Psycho
Apex heard her remove the pin from the guard earlier, but he didn't see her getting very far on her own. He didn't expect that she would take him with her, so, he just smiled. He didn't plan on making a deal out of it, it would've been fruitless anyway. Apex lacked much belief he would escape so easily, it would take more, much more.

Apex couldn't wrap his head around choosing targets of specific blood, it seemed pointless to him. Why kill someone if he liked them, simply over their blood? He may have been a vampire, but he was a defect. There was no reason to drink blood when other fluid worked just as well. "There was also this one time where I made someone run into a bear den, thinking they were chasing me. By the time they realized, bears were already mauling him. Illusions are fun too." Apex's head twitched, remembering the scene. The fellow had located him, and he had no choice but to drive him away. That person could've also given away his position. All that work only to turn himself in later.
---
Permissions in this forum:
You
cannot
reply to topics in this forum