Switch user:
---
Apr. 2021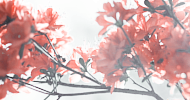 staff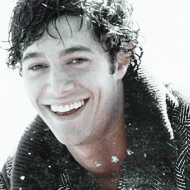 Head Admin Xaria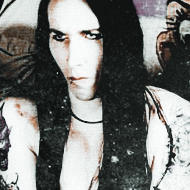 Head Admin Jules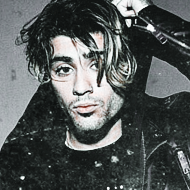 Admin Sky
Who is online?
In total there is
1
user online :: 0 Registered, 0 Hidden and 1 Guest
None
Most users ever online was
25
on Wed Aug 23, 2017 12:06 am
Credits
Site skin & graphics by Xaria. The Harry Potter franchise belongs to J.K. Rowling. All original characters belong to the respective user that made them along with their posts. No copyright infringement intended.
Ivan made his way to the quidditch pitch with his broom over his shoulder. He was happy no one was there. or so he thought. He did not see the figure lurking in the shadows as he mounted his broom and took off into the air. He wasnt practicing for quidditch, not yet, he was just flying. He loved the feel of the wind blowing through his hair. He couldnt help the smile of pure joy that spread across his face as he moved through the sky
Guest

Freyja adored the outdoors; the farther away from people she is, the better she feels and as she walked barefoot on the Quidditch pitch, her boots in hand, she found herself finally relaxing. "Birds flying high, you know how I feel, sun in the sky, you know how I feel, breeze drifting on by, you know how i feel..." Freyja began to hum the rest of the song, hiding within the shadows of the pitch and she looked up to see someone flying in the breeze. She herself enjoyed to fly and as she ventured into the middle of the pitch, to bask in the glorious sun that blessed that area on that day. It reminded her of home, where she rode on the back of her dear horse, Diablo and would hunt with her many siblings.
Ivan noticed someone approach the field and narrowed in on her, keeping his focus on the girl. He hovered in place and just watched her, unsure if she was planning on joining him in the air. He blinked a few times before making his way back down to the ground and approached her "Care to join me, miss?"
Guest

Freyja, with her half-breed eyes, quickly noted the boy in the sky had noticed her and she tilted her head, a small smile toying at her lips when he approached her. "That would be...delightful." Her french accent was strong and she made sure to keep eye contact, her crystal blue eyes piercing and calculated but still innocent enough to keep people's attention. Holding out her arm to the side, a pure white broomstick soon entered her hand and she smiled coyly, almost disappearing from sight as she sped into the air. The wind in her air was almost as riveting as it was when she was on a horse, but she will always prefer the feeling of strong muscle pounding against the ground right underneath her. "Mon Dieu, if I had known Durmstrang was this beautiful, I would never have gone to Beauxbaton in the first place." She said smoothly, albeit her words being a lie. She had known of the brutality of the school and that was what was beautiful to her and her mother would never have allowed her to study at such a place; for she was a Princess and a Princess should never bear arms. Despite what her father says.
Ivan stared into her eyes and listened to her voice and instantly became mesmerized "I... um... ok. Im Ivan, Ivan Volkov." He said holding his hand out to her. He watched as she took to the air and followed close behind her "It is quite a nice school." He said as he took across the field
Guest


Similar topics
---
Permissions in this forum:
You
cannot
reply to topics in this forum