Switch user:
---
Apr. 2021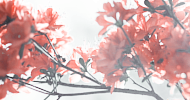 staff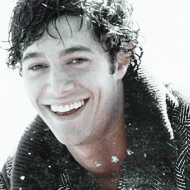 Head Admin Xaria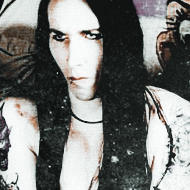 Head Admin Jules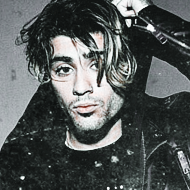 Admin Sky
Who is online?
In total there is
1
user online :: 0 Registered, 0 Hidden and 1 Guest :: 1 Bot
None
Most users ever online was
25
on Wed Aug 23, 2017 12:06 am
Credits
Site skin & graphics by Xaria. The Harry Potter franchise belongs to J.K. Rowling. All original characters belong to the respective user that made them along with their posts. No copyright infringement intended.
Harlyn, after the Opening Feast, decided that she did not want to go to her lonesome dorm and with a growling stomach, her feet dragged her towards the Kitchens where she could order some elves to make her whatever she wanted. She threw open the door, her arms extended and a grin was on her lips. "Ladies and Gentlemen..." She purred and she leaped onto one of the chairs, causing it to slide so she could easily jump on the table. She swayed her hips to the music that played in her mind and she paused, pointing towards one of the elves with her other hand tapping against her lips. "I desire...red velvet cake. Now." She growled out and with a flick of her lighter, the fire erupted and zoomed towards an elf that was close to her, threatening to blow his head up if she didn't get it. 

Soon enough, a plate was slid towards her and she kicked the elf away from her, allowing her to leap down back onto the chair. Harlyn grabbed onto the plate, placing her feet on the table and she let out a manic laugh as she cut a piece of cake, the fork resting on her lips. "Helloooo? Come out, come out wherever you areeee." Harlyn sang out, having heard the kitchen door slide open but no footsteps neared her.
Warren walked the hallways to the kitchen singing over and over. " They're coming to take me away Ha Ha they're coming to take me away ho ho he he ha ha to the funny farm where life is beautiful all the time, and I'll be happy to see those nice young men in their clean white coats and they're coming to take me away!" He stopped when he saw a girl head to the kitchen singing and he just hummed it silently in his head as he walked to the door pushing it open ever so slightly to see what she was doing up so late.

He walked in when he heard her talk after she got her cake. "Hungry much?" He asked with a deep laugh. Snapping his head to the side and back again. He studied her still singing in his head.
Guest

Harlyn slid out of her chair, twirling around the side and a wide smile formed on her lips. "Mh hmm..." She murmured, openly looking at him up and down before she fell back, her bum hitting the table allowing her to sit. She observed him with her wicked smile, moving her dark hair to the side and swung her feet like a child. "Wanna bite?" She said, tapping her teeth together as an afterthought and held out the plate, the fork now in her mouth but her smile never faded. He seemed fun, and there was no chance in hell that Harlyn Proctor was going to pass up an entertaining show.
Warren smirked and walked over to her he ran a finger along the icing and linked his finger. "Mhm cheese cake icing." He said as he looked at her again there was something about her. "So why is the little birdy not asleep? There seems to be another reason then just being hungry." He said before he turned to the nearest elf. "Chicken straps now with Ranch and hot sauce!" He ordered. "Oh and don't forget the fries." He said as he twirled a strand of the girl'so hair between his fingers subconsciously.
Guest

Harlyn let out a little laugh, the corners of her eyes crinkling as she tilted her head, taking in him licking his finger. She then leaned forward, cupping her mouth as though telling a secret and she locked eyes with him. "Why, I wanna cause trouble, of course, silly!" She said with a giggle, poking at his chest with her index finger before hearing his order, perking up at the mention of fries. She looked at the strand of hair he was playing with, her eyes going crossed as she did. "And what's a guy like you doing in a place like this with little ol' me?" Harlyn purred, swaying on the spot and jokingly poked at his nose. "You look good enough to eat." She tapped her teeth again which only made her laugh some more.

Similar topics
---
Permissions in this forum:
You
cannot
reply to topics in this forum