Switch user:
---
Apr. 2021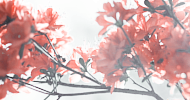 staff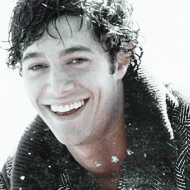 Head Admin Xaria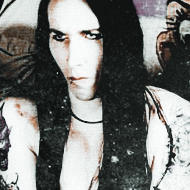 Head Admin Jules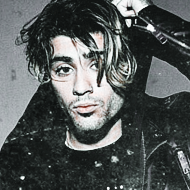 Admin Sky
Who is online?
In total there are
2
users online :: 0 Registered, 0 Hidden and 2 Guests
None
Most users ever online was
25
on Wed Aug 23, 2017 12:06 am
Credits
Site skin & graphics by Xaria. The Harry Potter franchise belongs to J.K. Rowling. All original characters belong to the respective user that made them along with their posts. No copyright infringement intended.
Khione had decided it'd be a good idea to spend some with her siblings, especially due to some of their differences. Of course, knowing her parents, she couldn't be caught dead associating with her half-brother. To her, it really didn't matter if he tried to show up or not although he was pictured as a bad influence although she could argue that Nereus is more of one. She looked around the castle trying to find her siblings. "Nereus? Artemis? Pandora?" Khione called out knocking on various doors.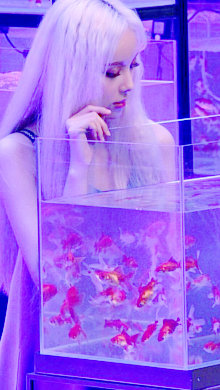 Alias

:
Xaria
Posts

:
17
Blood Status

:
Pureblood
occupation

:
mermaid princess
Sexual Orientation

:
Pansexual
school

:
n/a
Faction

:
her people
face claim

:
jung jinsoul
gif 2

:

Inactive

Nereus was startled awake, his arm across his eyes as someone banged against his door. He let out a curse and grumbled all the way to the door, yanking it open and he stared at Khione with narrowed eyes. "Must you be so loud, sister? What do you want?" He said, leaning against the door frame as he stared at his complete opposite. "Where are my other annoying sisters?" He joked, smirking as he looked around the hallway for his sisters to pop out of nowhere as usual.
Pandora had been organizing her room when she heard the voice of her sister call out her and her siblings names. She stepped outside of her room the same time as nereus stepped outside of his. When she heard his comment she smirked and walked over to them "its nice to know how much you love us, dear brother." She then turned to khione "what is it, khione?" She asked as she pushed her blonde hair out of her face
Nereus bit back a sigh as one of his sisters appeared, causing him to think of the one Khione didn't dare mention as they were the only males. He leaned against the wall, his arms crossed in front of his chest and he simply narrowed his eyes, smirking towards Khione. "Speak of the devils." He murmured towards her and leaned over, ruffling Pandora's hair with a cheeky grin on his lips.
Aretmis was just hanging out of with her half brother Kosmas when she heard her older sister calling her name. She didn't care if he wasn't exactly invited well she was with him so she was going to take him with her. She was not going to leave him so grabbing his hand she pulled him out of the room they were in and ran over to her siblings. "Hey guys what is up?" She asked not letting go of Kosmas' hand as she wanted to make sure that he wasn't going to let him run off he was to be included today. Besides she was hanging with him prior so she wasn't going to be rude and just leave him.

Alias

:
Jules
Posts

:
3
Blood Status

:
Pureblood
occupation

:
mermaid princess
Sexual Orientation

:
Bisexual
school

:
N/A
Faction

:
Neutral
face claim

:
emilia clarke
gif 2

:

Mermaid Royalty

"Hi, brother!" she greeted with a wide smile once she saw Nereus come out of his room. Khione honestly didn't know exactly what she had in mind to do, but she knew she wanted to spend some bonding time with them. "Hello, Pandy! I decided it'd be a good idea that we spent some sibling bonding time," Khione responded as she began to wonder what's taking Artemis so long. She looked around only to suddenly see Artemis holding hands with their half-brother. She opted to ignore him as to not cause any problems with their parents. "I was wondering where you were!"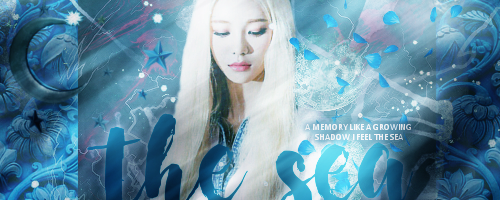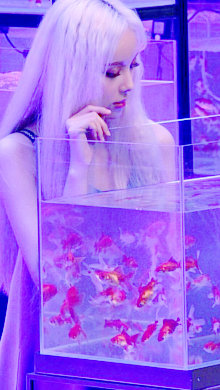 Alias

:
Xaria
Posts

:
17
Blood Status

:
Pureblood
occupation

:
mermaid princess
Sexual Orientation

:
Pansexual
school

:
n/a
Faction

:
her people
face claim

:
jung jinsoul
gif 2

:

Inactive

Pandora wrinkled her nose as nereus ruffled her hair and she quickly fixed it. Of all of her siblings, pandora was always the most cosmetplogy obsessed. Always fixing her hair and makeup, making sure her outfit was on trend and perfect. She smiled at khione and then noticed that artemis and kosmas joined them. She gave a wide smile to artemis and then a softer and smaller one to kosmas. She had nothing against her half brother. She just did not want any issues with her parents "alright." she said in response to khione

Kosmas found himself with the rest of his half-siblings thanks to Artemis practically insisting on dragging him. This probably wasn't going to go well. He looked around at the others really unsure of what to do. Would it be better to stay silent? He'd rather not end up having the billionth lecture about how much of a bad influence he happened to be to the others. "Erm, hi," he said in a rather soft and muffled tone trying to not make the situation not seem as awkward.

Alias

:
Xaria
Posts

:
4
Blood Status

:
Unknown
occupation

:
n/a
Sexual Orientation

:
Bisexual
school

:
a school
Faction

:
his family
face claim

:
ben jelen
gif 2

:

Creature

Nereus watched as everyone arrived, the siblings clustered in the hallway and watched Artemis and Kosmas being as close as always. Taking a look around, he walked closer to the pair and pulled Kosmas into a tight hug, slapping his back with a wide grin as he was his usual cheerful self. "Glad you're here, brother. I can't be dealing with all these women. They'll end up wanting to braid my hair." He shot a glare at Pandora, her being the more girly one of the sisters.

Similar topics
---
Permissions in this forum:
You
cannot
reply to topics in this forum