Switch user:
---
Apr. 2021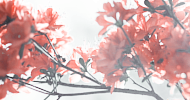 staff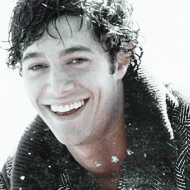 Head Admin Xaria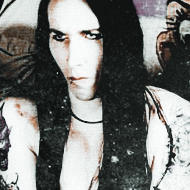 Head Admin Jules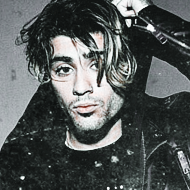 Admin Sky
Who is online?
In total there is
1
user online :: 0 Registered, 0 Hidden and 1 Guest :: 1 Bot
None
Most users ever online was
25
on Wed Aug 23, 2017 12:06 am
Credits
Site skin & graphics by Xaria. The Harry Potter franchise belongs to J.K. Rowling. All original characters belong to the respective user that made them along with their posts. No copyright infringement intended.
Elysium despised being taken away from her training, people in her house always stopping her from leaving as they believed the more they disrupt her, the more time they could have to get better than her. But she was one of the best, her brother being the last known person to get the highest grade in
every
class. She ended up pushing them aside, her control over air thrusting them further away than she desired but it worked out for the best as it allowed her to escape. Without even thinking, her legs took her to the fighting court and she shrugged off her blood red cloak, letting it fall into a puddle of scarlet fabric. She tsked at the mess the last person left and she waved her hand, fixing and cleaning everything in an instant as she took off her shoes.
Elysium, as she walked onto the mat, slid off her trousers to reveal the tight shorts that she loved training in. This showed off her scars, the large one that covers her back and her smaller ones around the entire length of her body but not only that, her body was covered in runes from her grandmother. She hopped up and down on the spot, cracking her neck and she waved her wand, using a spell that would make the training dummies attack back and her arms instantly set alight in the flames she controlled.
The elemental spun around on the spot, her foot catching the head of one of the dummies and it flew off, the wood shattering against the wall and she grabbed onto one of the sticks, halting it in its rotation and it erupted in fire, it tumbling down in a pile of ash and she began to punch at another one, leaving dents into the wood and she did a back flip, dodging one of the poles before running at it full speed and jumped up into the air, grabbing two of the arms and yanked it from its spot, throwing it onto the ground. She let out a shaky breath, using her earth control to lift up a piece of wood and launched at the door just as someone entered, it being an inch away from their face. "I am so sorry! I didn't realise any one would come in! Although, that showed me my aim is off.." Elysium murmured, making a note to practise on her aim as she stared at the person who came in.
~
Training Outfit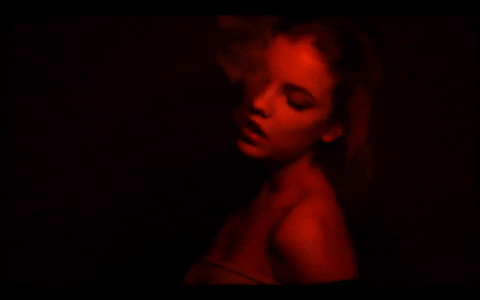 Vlad was hoping to get a break from the stuffiness of the castle. So he thought maybe he wanted to do some training though as he walked in he was nearly hit by a piece of wood. He didn't think he that anyone else would be there and well also that he would have to dodge flying pieces of wood. His anger began to raise and well that wasn't a good sign. He may be one of the top students and well the most favored of the highmaster he still had problems with anger and well if his life was at stake he couldn't help but get angry. He fired a curse at the girl before he went and set up a dummy. 

Backing up a few feet he looked up at the sky and clouds began to form smirking slightly as the air dropped becoming the perfect weather for a storm. He brought the storm over to the dummy and a lightening strike hit the dummy dead in the center.
Elysium was startled by the sudden blast of light coming her way and she instantly threw up a wall of rock and then it settled down back onto the ground, smooth as before. She backed away, watching him as he set up a dummy. What she didn't expect was to see the clouds form and darken, giving him the power to shoot a lightning bolt at the dummy. "Fuck!" She exclaimed loudly, but despite the shock, she laughed lightly and went over to the dummy to inspect, touching the charred centre. "You control the weather? Holy shit, that's awesome." She complimented, looking over her shoulder to take in the man with the ability. "I'm really sorry about before...I get a little too into the zone training and I didn't realise anyone would come in. Especially at dinner time."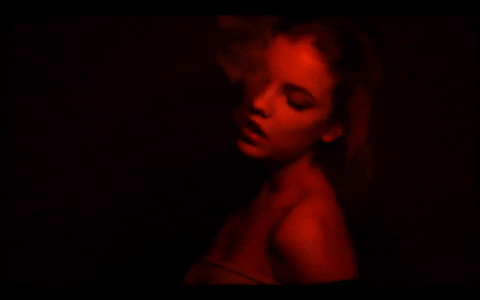 Vlad crossed his arms slightly after he burnt the dummy. He just smirked he wished he could control the weather but he could only manipulate storms. "I wish I could control the weather but at last I can only manipulate storms." He said though he thought that she was kind of cute. No he could not be distracted at the this time he was here to learn more about the Dark Arts that he grew up with and not be bothered by girls. His father would kill him if he let his guard down for a pretty face plus he had to basically beg them to let him go in the first place.
Elysium leaned against the burnt dummy, thankful it stood up right otherwise she would've completely embarrassed herself in front of someone she thought was attractive. "That's still pretty cool though. Lots of power in a storm." She said and with a smooth motion of her hands, a ball of fire appeared and she threw it around her body like it was a basketball. "I control the elements. Well, my twin and I do...But I've yet to branch out to creating lightening. I'm quite impressed." She quipped, giving him a kind smile and threw the ball in the air, it floating it around the room in the shape of a ballerina before it disappeared. "I'm Elysium Kade and you are?" She introduced herself, holding out a hand with a raise of her eyebrow.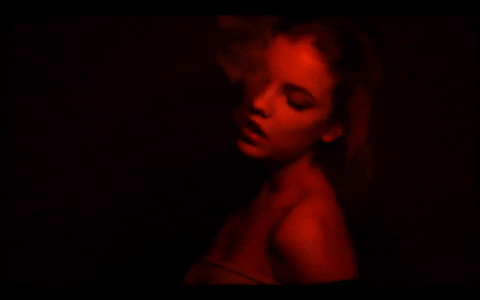 Vlad watched as she played with the fireball that was fairly cool he had to admit and he looked at her studying her he was trying to figure her out. "Vladimir Lazar heir to the Russian throne." He said as she took her hand and placed it to his lips as a greeting. "Element control is rather impressive as well." He was quite interested by her and wondered if she would like to get to know him more as he wished to get to know her. He had never found anyone who interested him more then himself and his family so this was very interesting for him. He was trying to figure her out and why he found her so attractive was it the fact that she seemed to be as powerful if not dare he say more powerful them himself? Or was it the fact that she was just naturally beautiful he had no idea he just felt like that he was drawn to her.
Elysium was impressed by the title and she smiled. "And I am the Heir to the Grecian." She admitted, their Royal ties to the throne being their second similarity. When he pressed his lips to her hand, she controlled herself to hide the blush and she smiled instead. "Why thank you. I take great pride in my...skills." She waved her hand, the rocky ground formed a bench and she sat herself down, patting the seat beside her. She was quite interested in him, wanting to know more about the one who could control storms. "Please, tell me more about you so my curiosity can be ever so slightly soothed." Elysium asked, her eyebrow was raised but a grin was on her lips. She quite liked having an interesting and intriguing conversation with someone as attractive as Vladimir.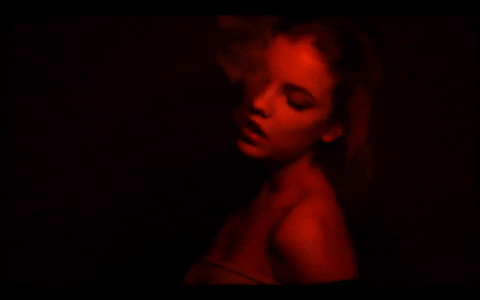 ---
Permissions in this forum:
You
cannot
reply to topics in this forum